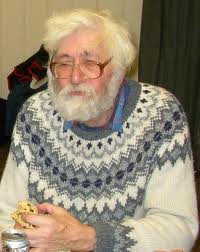 John
Murray
Curators
The following 4 persons are currently the Curators, who are responsible for KES:
Douglas Draper (Norway)
John Murray (North Ireland) – secretary
Sally Phillips (England) – treasurer
Eric Walker (England)
Contact info
Here's how you can contact them :
By e-mail, please write to
By "snail mail", pleae write to the membership secretary:
John Murray, 2 Berkeley Drive, CARRICKFERGUS, Northern Ireland BT38 9DU
By phone, please call :
Eric Walker (England) (+44-1473) 717088
fax (same place) (+44-1473) 274531
Mailing-list at Yahoo
KES has a mailing list running at Yahoo. Of course, messages on this list are sent in esperanto (!).
To join, please visit : groups.yahoo.com/group/Kvakera_ES, where you will find instructions in english.